What distinguishes WMV from other plating companies and
laboratories for tribology and material research ?:




Almost no coating (or alloy) is capable to completely combine: high hardness (> Hv 1100) and anti-galling / full bond / sea water resistance / pore and crack-free surface / sub surface corrosion inhibition and partial shock resistance in the way Lunac 2+ duplex does.
The plating department and the laboratory for tribology and material research work very closely, which facilitates innovative solutions and quality control: this exchange of know-how results in a very practical approach to the development of research methods.
All Lunac alloy coatings are unique and exclusive WMV products. The full bond and thick coating capability with a great variaty of regular alloys is nearly unparalleled due to the 6 steps of alloy specific pre-treatment and our extensive database developed over the last 29 years.
As well as large runs, WMV is equally well-adapted to carrying out single jobs
We store the plating data from every project for reasons of reproducibility.
Most WMV employees are mechanical engineers or chemists and
consequently are able to offer comprehensive technical support.

Hardening and annealing can take place in a hanging position.

All WMV coatings can offer full bond. This photograph displays
a sliced and over-stretched section. Still, even thick and broken
Lunac 2+ layers do not peel off.





Plating facility and hardening ovens.


central picture Left


third 4000 mm (157"), Ø 780 mm (32.3") / 3000 kg

plating line,


central picture middle


second 1100 x 520 x 1100 mm (43.3 x 20.47 x 43.3") / 3000 Kg

plating line


central picture far right; a part of the


first 700 x 400 x 700 mm (27.56 x 15.75 x 27.56") / 1500 Kg

plating line.


The third production line is highly automated and has been designed
with the most advanced technology. The surrounding pictures
show some of the supporting laboratory equipment.




The WMV horizontal and vertical forced-air circulation ovens can harden or anneal parts up to L = 4500 and 4160 mm (177 and 163") at Ø 870 mm (33.07"). An additional structure can be installed to treat parts up to 4000 mm / 157.5"/3000 Kg in a hanging position.










Machining department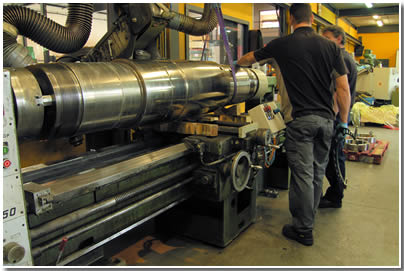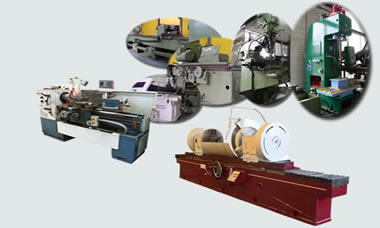 Special support-systems can be manufactured on our various lathes, milling and grinding machines. Various flat and round grinding machines (round up to 3200 mm / 126 ") are able to finish Lunac 2+ coated products to +/- 2 µm tolerance.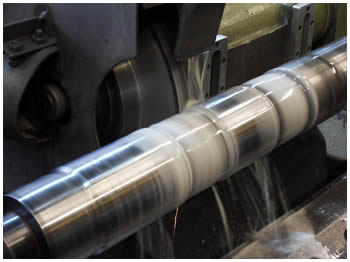 Revision of steel plate transport roller with Lunac 2+. The picture displays the last precision diamond grinding step at WMV. Due to the ultimate hardness and anti-galling property of the Lunac 2+ coating on this roller, the wear rate will substantially drop.